Lawd have mercy! 😀 Things ought to be interesting in the next day or two at the Orange Beach condo. By looking at our live cameras it appears that the storm surge from Hurricane Michael has consumed over half of the beach! According to weather reports Hurricane Michael is predicted to make landfall about 15 to 30 minutes to the east of Orange Beach. Nevertheless, this storm threatens some serious damage. In the pictures below you can see how our poolside furniture has been removed to keep it from blowing around. As crazy as it sounds I wish I was there right now to feel the power of this storm.
east-looking camera: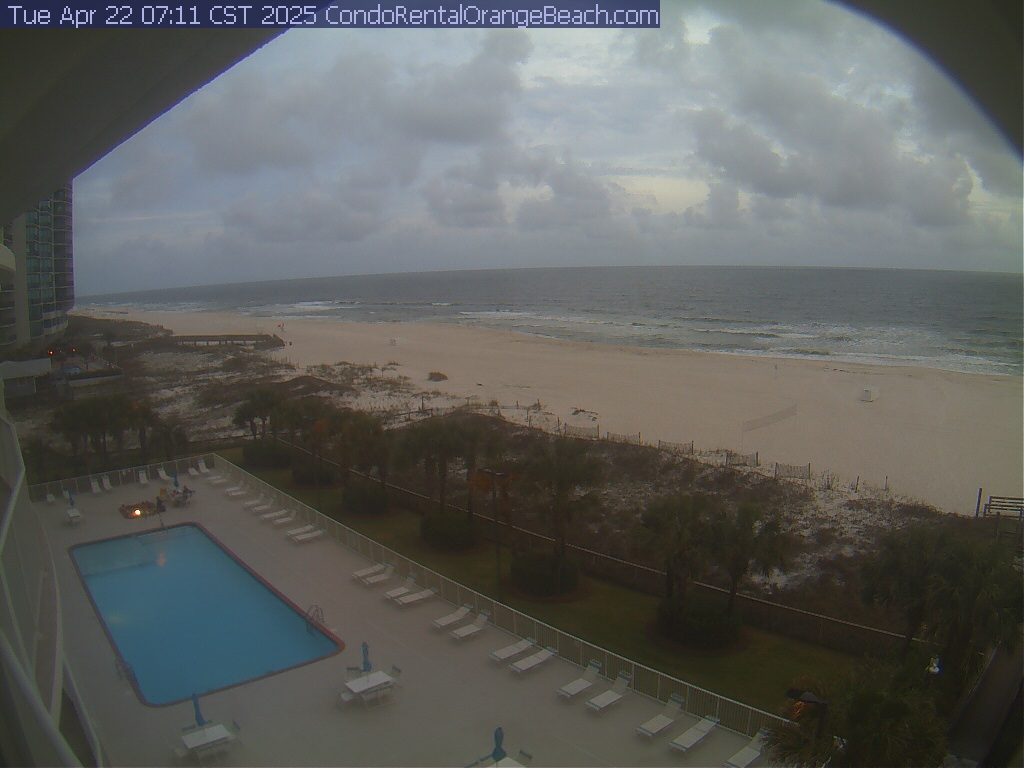 west-looking camera: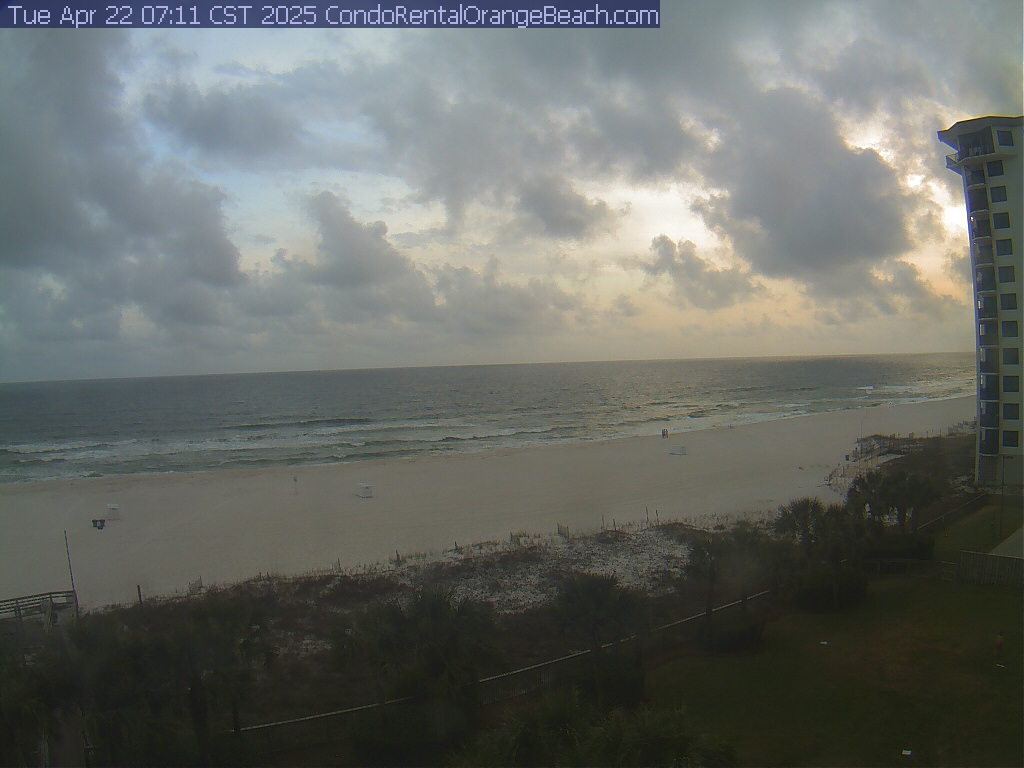 These cameras update every 5 minutes. As long as we have electricity and internet service we should be in for quite a show. Be sure to check back throughout the day to peek in on what Hurricane Michael is up to!